Capturing a City and Engaging a Region
Often in order for a store to be considered successful they must create lift in an area surrounding it and activate the entire region. UNIQLO asked us how they could activate a neighborhood, capture a city and engage an entire region for their Flagship stores.
We created an interactive mobile platform for UNIQLO to drive brand interest in the region surrounding UNIQLO's Chicago Flagship.
THE CHALLENGE
The physical store is truly unique and UNIQLO's can be a vast consumer venue to navigate.
 It is an opportunity to embrace a location, engage a community, interact with product, and start a conversation. How does one of the worlds largest retailers connect with a local market?.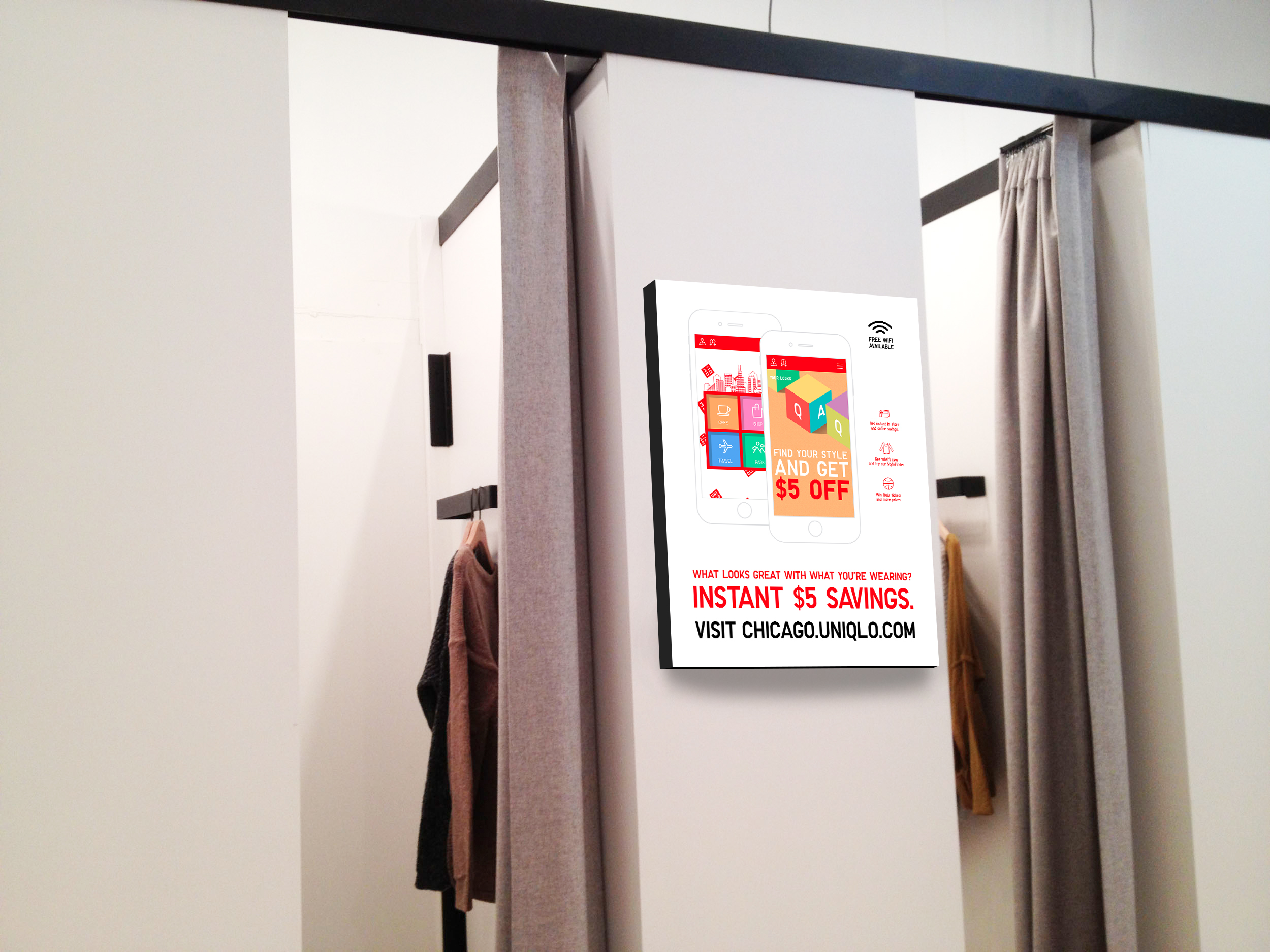 THE SOLUTION
Mobile tools and in-store experiences capture customer data and create dialog both inside a physical space and out. With UNIQLO The Science Project looked to  create value at each moment of a Customer's Journey. Ultimately to drive traffic to store and collect data for CRM to continue communication. The Science Project created the ultimate retail acquisition strategy. A range of mobile and in-store experiences paired with communication and promotion strategy to capture customer data and create active regional customer dialog.