THE SLASH SERIES
The Slash Series was painfully obvious.
A world of incredible women who are also super heroines hidden in plain sight.
We saw this reflected in the fabric of the Veronica Beard brand, the beautiful vision behind the clothing, and the incredible multi-dimensional women. We summoned the incomparable powers of moms, wives, sisters, teachers and all multi-faceted superwomen and put the unique Veronica Beard twist into THE SLASH SERIES.
THE CHALLENGE
Veronica Beard was looking to expand this already incredible brand into new dialog and conversations with new shoppers and new women. The Slash Series is a concept that is designed to open women up to dialog with this chic, powerful and accessible brand.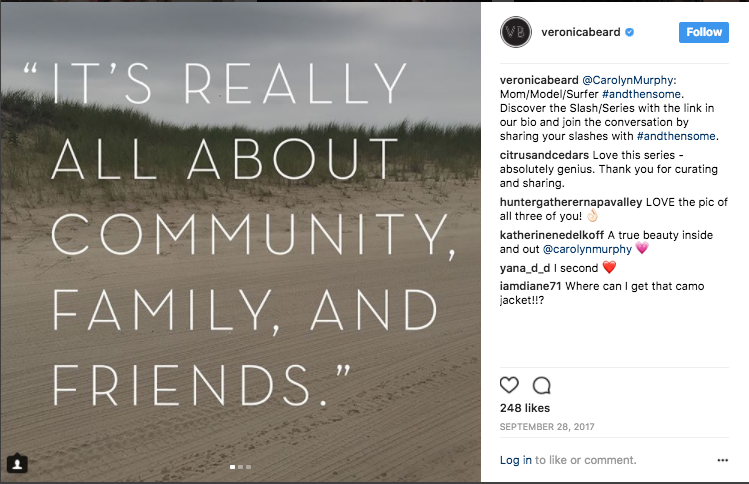 THE SOLUTION
Strong modern women have redefined femininity to make it their own. Unafraid to be who they are, they support each other to chase their dreams. Armed with versatile product and a captivating energy, Veronica Beard fuels them to live life in motion, providing them with confidence to pursue endless passions and interests.
The brand saw a 40% lift in brand awareness, including a 75% lift in ad recall as a result of the video campaign

Drove 7M+ impressions, with 93% new users, and an average CTR of 12.24%. 

The campaign resulted in a 33% increase in site visits

The Slash Series drove a 25% increase in overall revenue.