The 1st XR Climate Tech Product
"40% of global greenhouse gas (GHG) emissions come from buildings and, if left unchecked, they're set to double by 2050."
WHAT!? The digital experience ecosystem is not solely about consumer entertainment. Next generation applications are solving larger problems helping to create a better environment for property visitors and a more sustainable carbon footprint on our grid and planet for our Built World.
The Challenge
A stealth luxury property owner asked us to help create a property of the future, not only visually but the complete "experience." How can we use digital to visualize, control and manage the explosion of new IoT endpoints to build smarter and more efficient properties?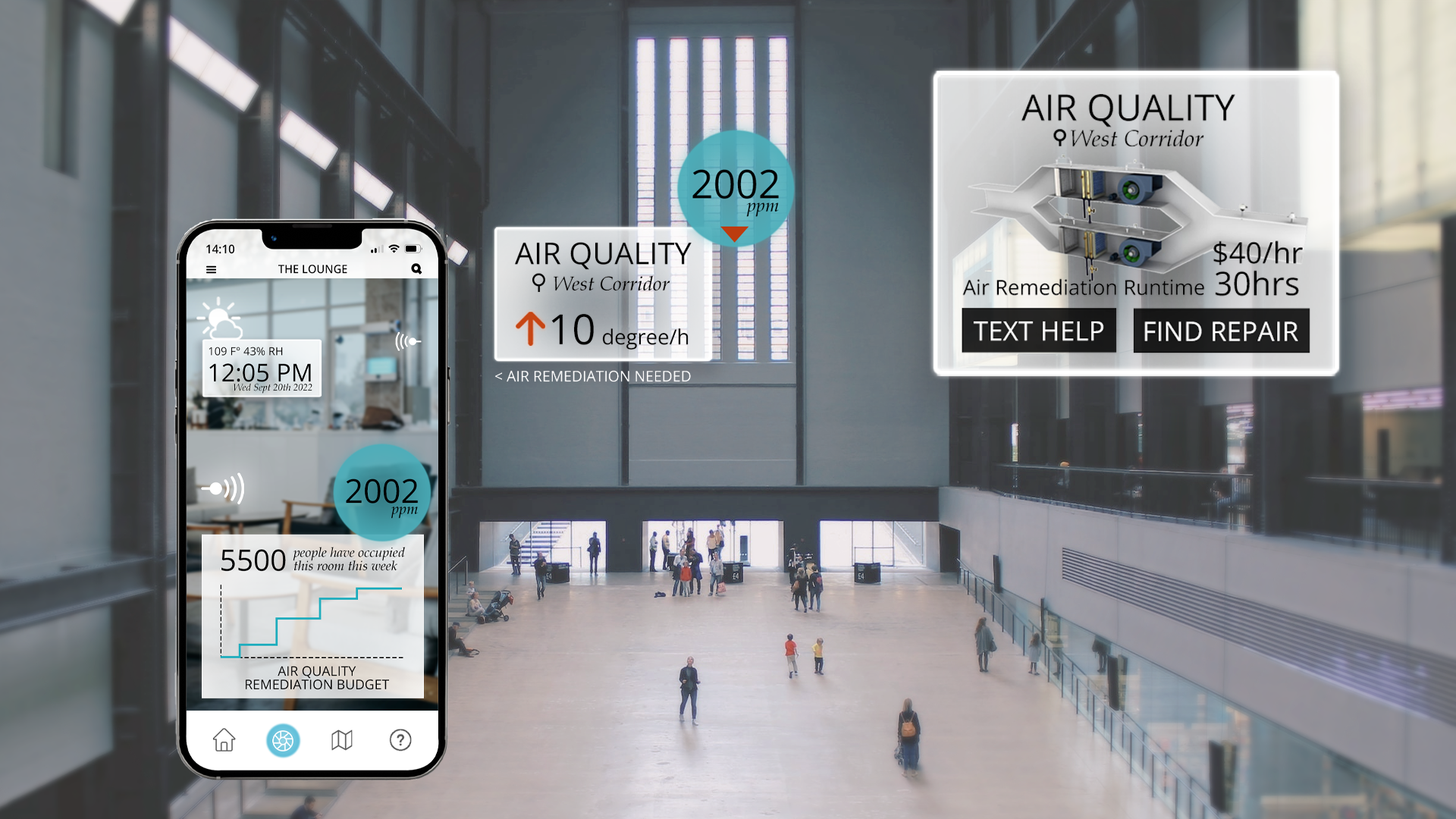 The Solution
This stealth property owner is focused on elevating the 'complete luxury experience' of their properties adding new amenities and also addressing its internal and external climate footprint. Their massive monthly budget allowance for energy fluctuates wildly with malfunctioning, uncalibrated devices that constantly run whether their is foot traffic or not in the space. A massive growing footprint of IoT devices promises to capture and measure every condition, but where are these devices, what are the conditions around them and how can we coordinate them all to build a better carbon footprint for their building? We worked hand in hand with Resonai's Vera Digital Twin Platform and the application developer CG1 to utilize Resonai Digital Twin to link the temperature sensors inside of the properties to their specific location on the twin, this is known as Telemetry to visualize and proactively understand where devices are malfunctioning and how best to track them down to fix and maintain them.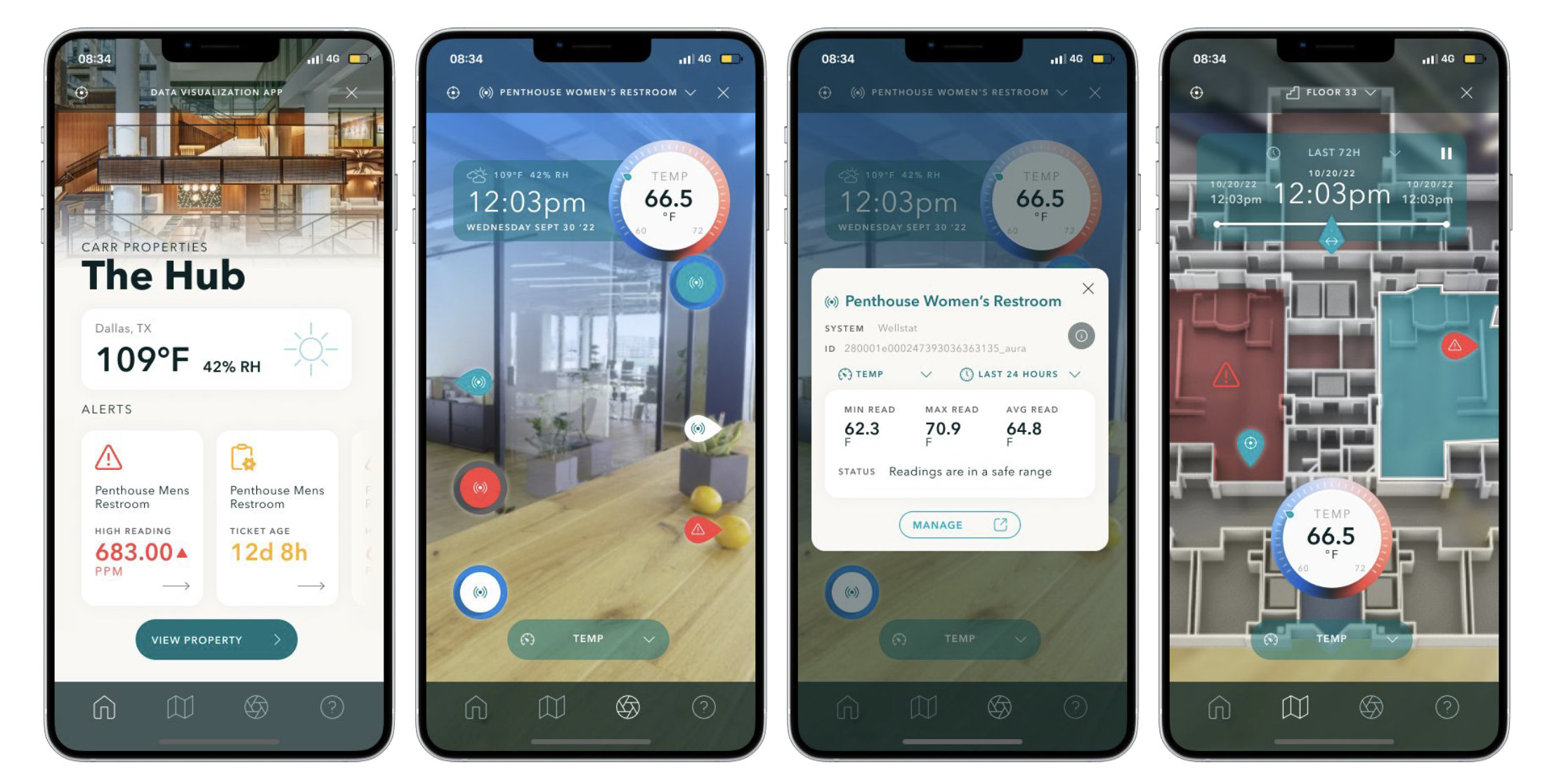 3 Reasons Why
There is a massive, and exponentially growing footprint of IoT devices embedded throughout all properties, there are no tools that allow visualization, management and control.
2D Dashboards do not work for 3-Dimensional Properties
…yet again: "40% of global greenhouse gas (GHG) emissions come from buildings and, if left unchecked, they're set to double by 2050!"