There is simply Nothing,  like a Beautiful Shopping Experience
The Science Project partnered with Americana Manhasset, the iconic luxury shopping destination, to create an online platform as chic, warm and personal as its physical one.
Insight: Modern malls must extend their physical properties reach beyond their physical location, through new channels and services. To thrive in today's marketplace, property owners must create resonance, impact, and lift in the region surrounding their property.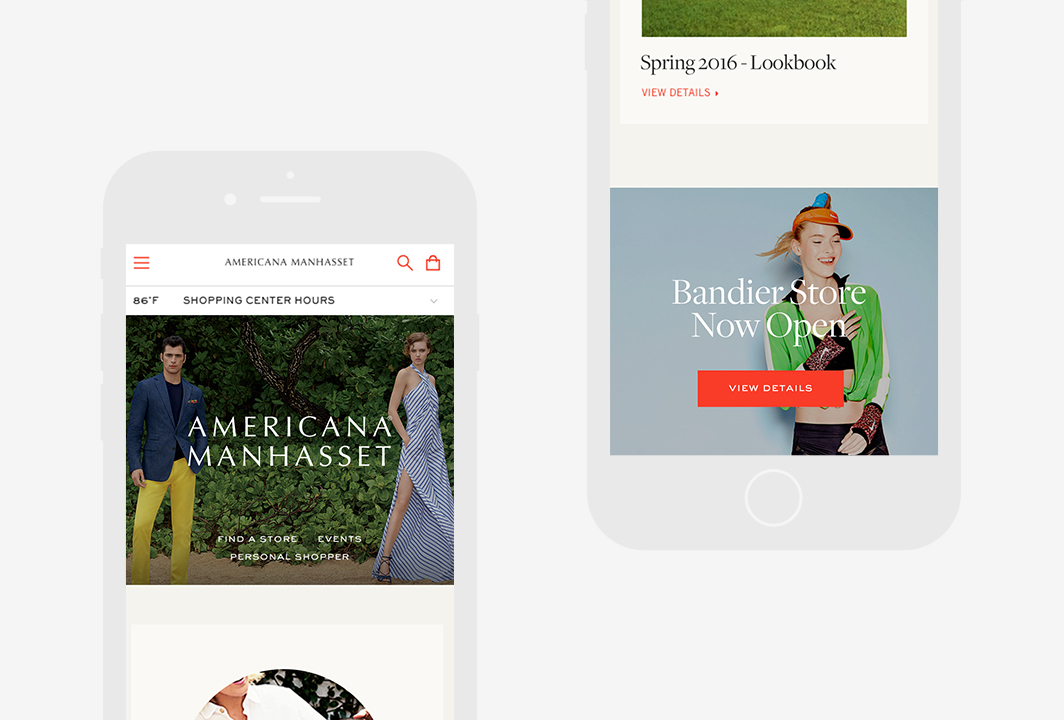 THE CHALLENGE
The Science Project was asked to create a digital property that supports the Americana Manhasset brand and is a valuable destination for its partners, some of the greatest brands in the world. Furthermore we needed to reinvent the technology infrastructure supporting Americana's customer-obsessed services.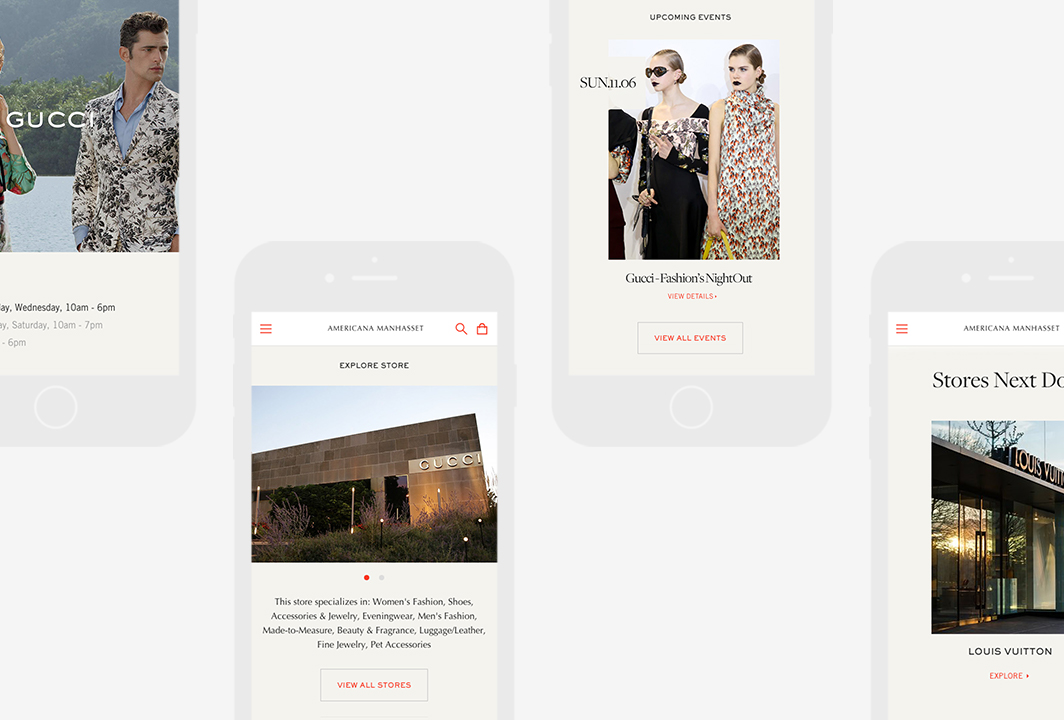 THE SOLUTION
We launched a beautifully designed  'property platform.' Custom built on top of a refactored technology suite, it drives interactions, directing customers towards the mall's key services. Each interaction flows through the CRM, allowing the brand to build the same close, warm, and personalized relationships it is known for onsite.
Impact: The platform built by The Science Project has enabled Americana Manhasset to connect with their customer onsite and off. The refactored technology infrastructure and beautifully smart design supports connections with customers and services across the country.
Speaker

3 Lessons Learned
Malls can dramatically increase their reach in their trade area through Services like; concierge, personal shoppers, buy online, pickup in store.
Underneath the most luxe exteriors of our chicest shopping destinations is often an incredible warmth of personal service, digital must reflect this.
Malls must start owning their visitor's data so they can extend their own experiences beyond physical lease line.