HOLIDAY MAGIC FOR MILLIONS
Great storytelling moves millions. This is a core aspect of consumer marketing regardless of technology and program.
The original Saks Holiday Windows used great storytelling to take a consumer from mobile devices into the snowy holiday swirl of the SAKS5th Avenue via a Yeti.
SAKS 5th Avenue welcomed thousands of delighted shoppers into its magical holiday world with an interactive experience, driving shoppers into the store and rewarding them with wintery prizes.
Great technology supported each step in the customer's journey, but great storytelling drove the masses inside.
THE CHALLENGE
The beating heart of New York City's Holiday is Lincoln Center's Rockefeller Plaza. It gets upwards of 500,000 visitors per day. SAKS 5th Avenue sits across the street, one of the icons of this sparkling season. Not only attracting these shoppers to the windows, but creating a relationship and driving them inside to shop is a crucial challenge each holiday.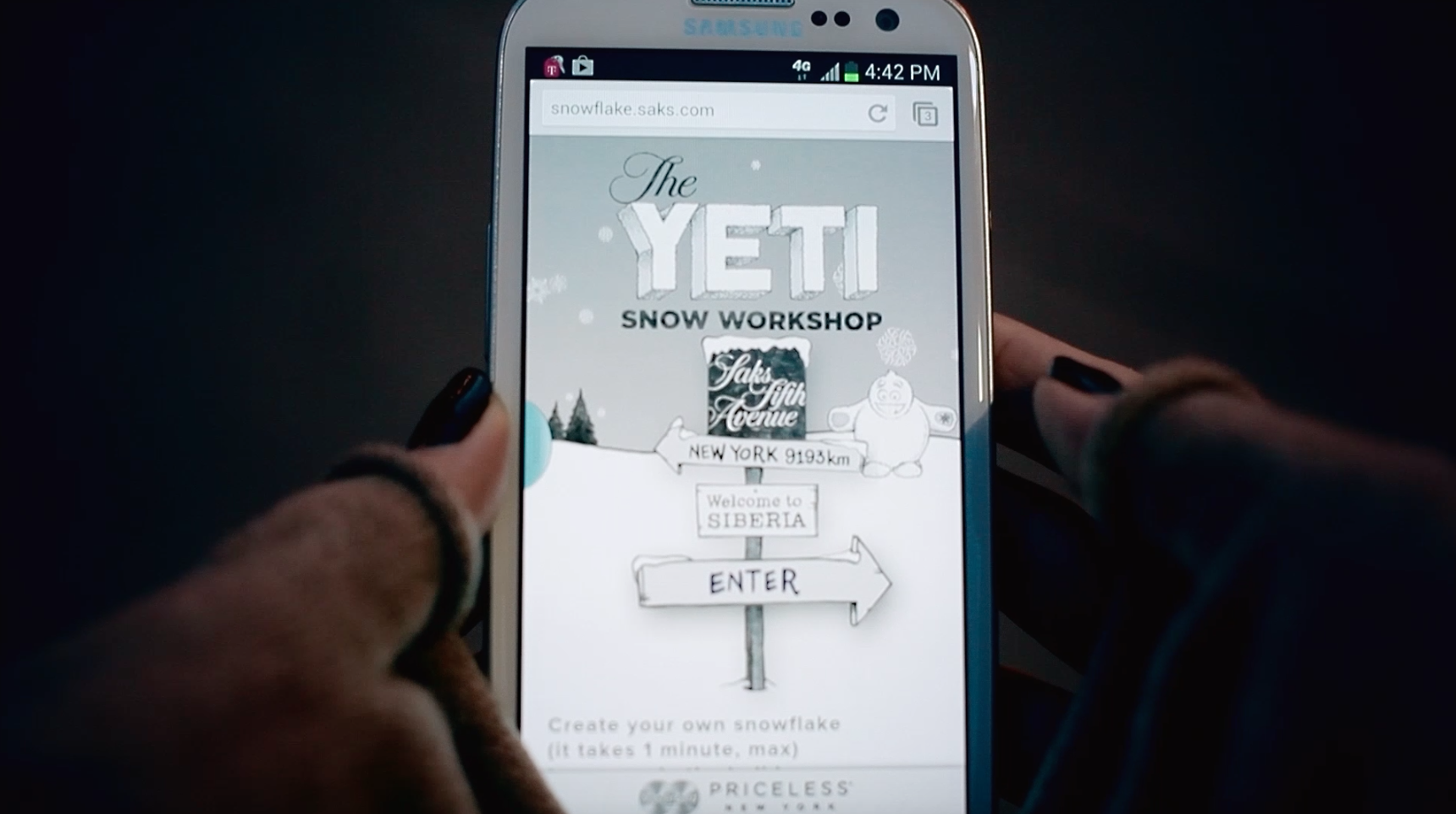 THE SOLUTION
The Holiday Yeti became an interactive story, capturing passerby's imagination and asking them to become part of this world. They entered their names discovered their 'Yeti' twin, picked a snowflake and 'threw' it directly into the window where it hovered before finally falling gently to the ground. The Yeti drove shoppers into the store to experience live 3D-printed snowflakes. Shoppers were given a snowflake as piece of the magic from the SAKS 5th Avenue Yeti Workshop.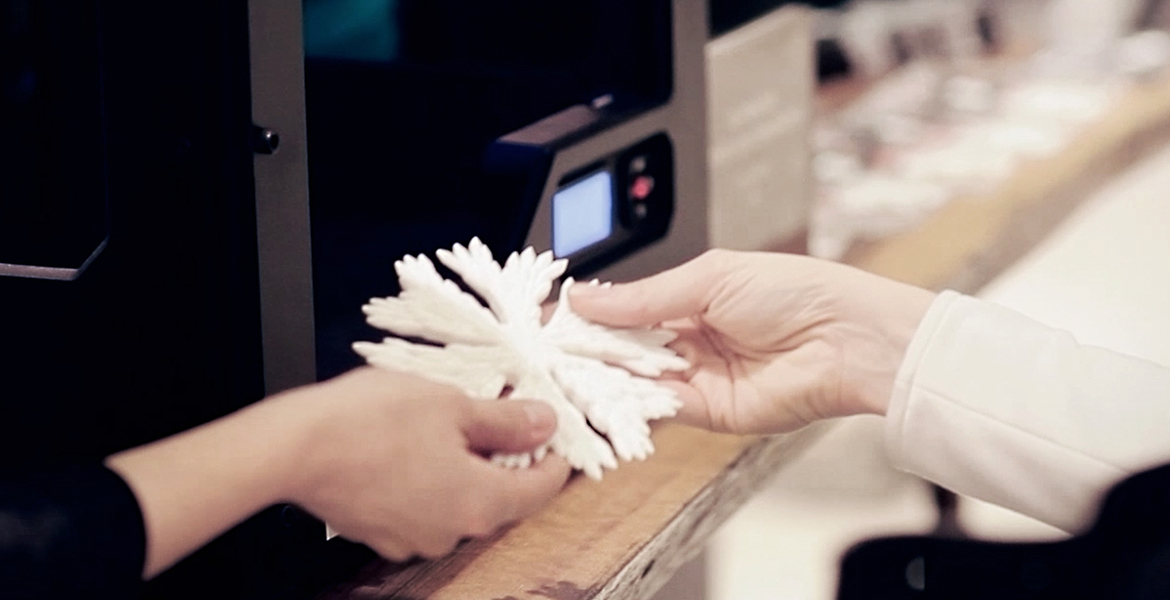 3 LESSONS FOR THE HOLIDAYS
Great Storytelling is the true "sinew" that connects multi-platform customer journeys
We can create "relationships" with shoppers even before they cross the store's leaseline
Every person has a YETI Twin, they just need to embrace them